I was doing a bit of early spring cleaning in the attic and came across this which I got in a job lot about 12 years ago, I've no use for it and was gonna fire it up on Fleabay but i'm not sure what's it off.
If I was a guessing man I reckon its from 1980s Honda CG125 or Suzuki GP100/125. Whatever its off it would seem to fit a bike with a rear fairing or hump behind the seat.
Its in really good shape with only a very minor nick in the covering a few mm long in one spot where it folds around the plastic base.
Any ideas what it might be for and what it might be worth?
[IMG]
[/IMG]
[IMG]
[/IMG]
[IMG]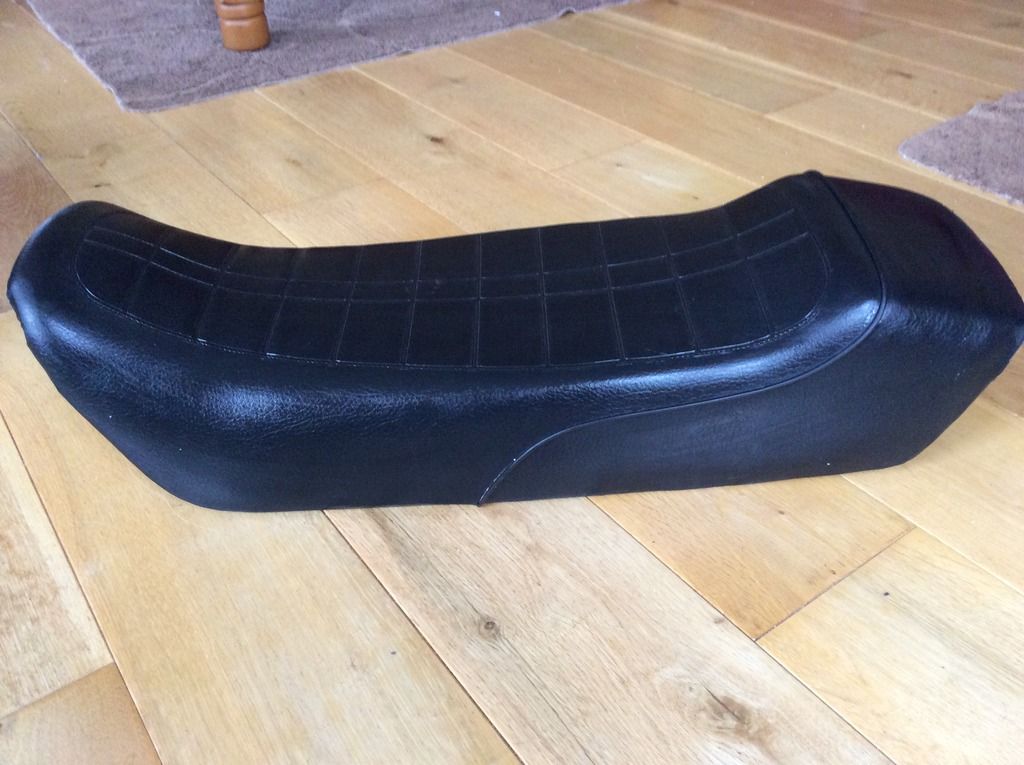 [/IMG]
[IMG]
[/IMG]